Baxter Press is run by Pat Springle, an author who knows how important your book is to you.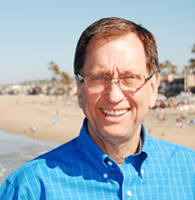 Pat Springle is the president of Baxter Press. Pat served for 18 years on the staff of Campus Crusade for Christ. For 11 of those years, he was the Texas Area Director for the Campus Ministries. In 1990, Pat became the Senior Vice President of Rapha Treatment Centers and was responsible for all their books and seminars. In 1993, he founded Baxter Press, named after Richard Baxter, the 17th century English pastor who was known for his ability to profoundly apply the Scriptures.
Springle has authored or co-authored over 50 books covering a variety of topics from Christian psychology to humor. These have been released by publishers such as Word, Thomas Nelson, Tyndale, LifeWay, and Vine Books, as well as by Baxter Press.
"A lot of people have a message they want to communicate," Springle related, "but too few of them will have their message published through traditional publishing companies. At Baxter Press, we want to help them get that message across in a compelling and cost-efficient way."
Even authors who have published through traditional companies in past years are discovering the benefits of self-publishing. An author of 18 books recently said, "I'm very frustrated with my publisher. I get very little marketing support from them. In fact, if I didn't market the books myself, I'm not sure they'd sell very many at all. And if I'm doing all the marketing, it doesn't make sense for me to make only a royalty and let the publisher rake in the lion's share of the profits. After my recent experiences, self-publishing looks really good to me."
Pat and his wife Joyce live in Friendswood, Texas. They have two grown children, Catherine and Taylor.